Asus ROG STRIX G G531GU-STRIX G Gaming Laptop (Black)-AL237T
The Asus ROG Strix G embodies streamlined design, offering a formidable core experience for serious gaming and multitasking on Windows 10 Pro. Featuring the latest 9th Gen Intel Core processors and GeForce RTX™ graphics, it brings impactful gaming performance to a wide audience. Intelligent Cooling unleashes the full potential of its leading-edge processors, while RangeBoost provides the strongest possible Wi-Fi signal for your environment. Wherever you play, illuminate the surroundings with Aura Sync on the new triple-edged light bar and 4-zone RGB keyboard.
Inspiration Doesn't Wait. Neither Should You.
NVIDIA's commitment to creative innovation is never over. NVIDIA Creator Ready Drivers are released throughout the year to supercharge your favorite, most demanding apps. These exclusive drivers bring you maximum performance—and stability—thanks to extensive multi-app creative workflow testing.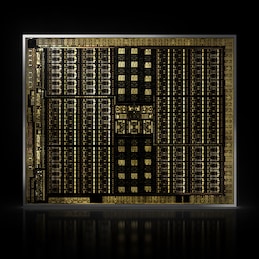 NVIDIA Turing™ Architecture
This revolutionary architecture, combined with our all-new GeForce® RTX platform, fuses together real-time ray tracing, artificial intelligence, and programmable shading. You've never created and enjoyed games like this before.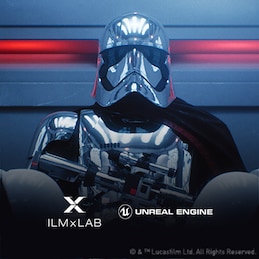 Real-Time Ray Tracing In Games
Ray tracing is the definitive solution for lifelike lighting, reflections, and shadows, offering a level of realism far beyond what's possible using traditional rendering techniques. NVIDIA Turing™ is the first GPU capable of real-time ray tracing.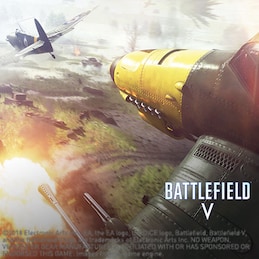 Performance
GeForce® RTX gaming GPUs come loaded with next-generation GDDR6 memory, support for DirectX 12 features, and more. This is graphics reinvented.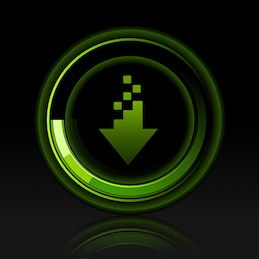 Game Ready Drivers
Get the highest levels of performance, and the smoothest experience possible, from the moment you start playing.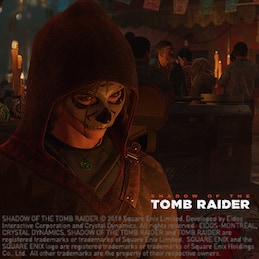 Breakthrough Gaming Technologies
Get the latest NVIDIA GameWorks™ technologies for smooth gameplay, cinematic experiences, and revolutionary 360-degree image capture-even in VR. Plus, get the performance to drive the latest displays, including VR, ultra-high-resolution, and multiple monitors.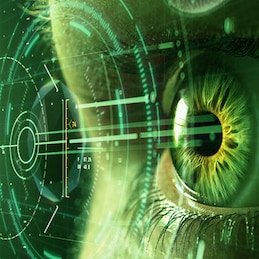 Asus ROG GameVisual software offers six expertly tuned graphic modes designed to optimize your visual experience for specific game genres. First Person Shooter (FPS) mode, for example, enhances visibility in dark environments, allowing you to get the drop on any enemies lurking in the shadows.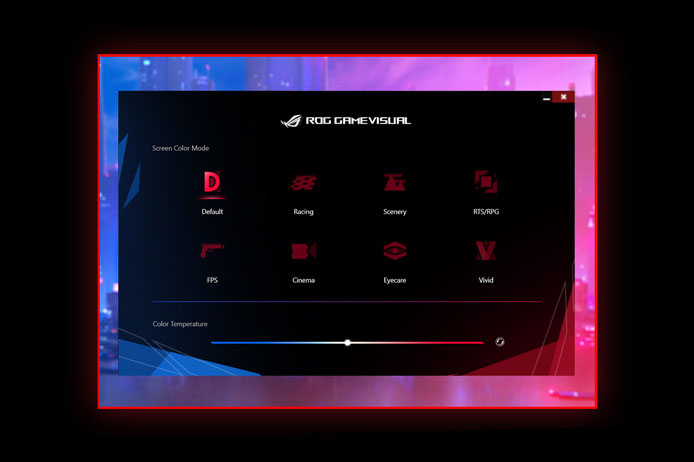 Sonic Studio III supports all of your in-game audio needs. Its main control panel offers manual customizations like Enhanced noise cancellation, voice-volume stabilization, and echo cancellation for recording give you clearer audio transmission for team voice chat and streaming.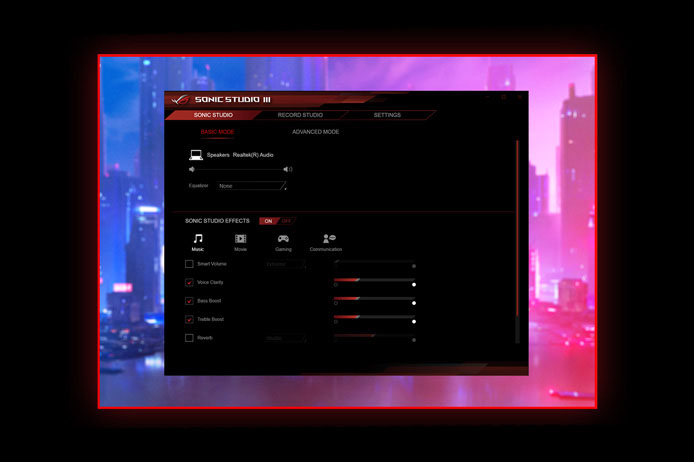 The new Sonic Radar III audio engine processes sounds with heightened spatial and positional clarity, giving you greater environmental awareness in-game. Visualized audio details, such as the onscreen arrow that points in the direction of incoming sounds, can help train your ears and also guide you through gameplay in circumstances where in-game audio is difficult or impossible to hear.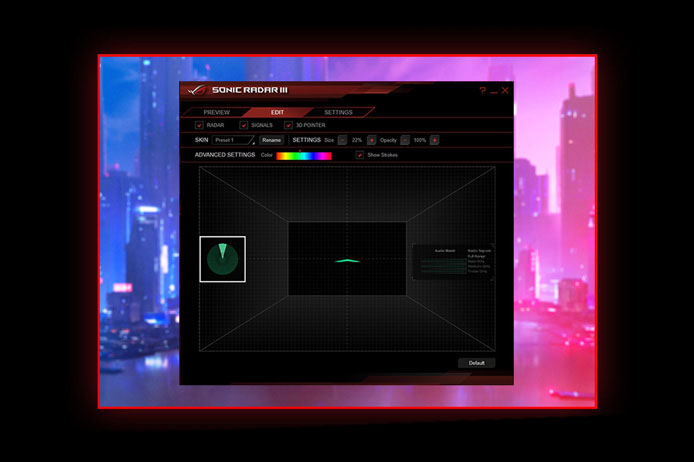 Asus Aura Core's easy-to-use control panel allows you to alter a brilliant spectrum of lighting effects and colors, in addition to swapping preset lighting modes, You can also activate Aura Sync to match colors and effects across multiple devices.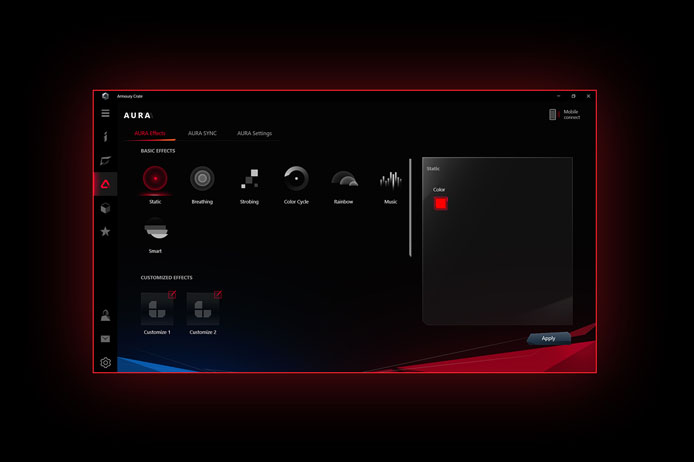 Automatic switching between Silent, Performance, and Turbo modes is just the beginning for Scenario Profiles. Armoury Crate makes adjustments in an instant to best fit the task at hand, and you can configure each profile exactly how you want.